TCS' Mobile Platform Solution bundles all of our design, management and software tools to give our customers a complete mobile middleware solution.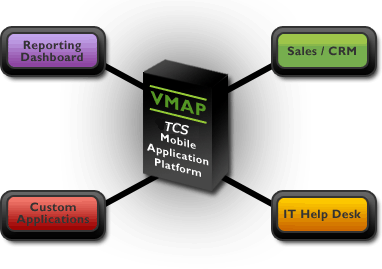 The TCS Mobile Platform Solution is designed to meet the needs of companies that have a large number of custom applications, want to internally develop their own mobile application competencies, and/or want to pursue enterprise wide mobilization.
For more technical information on the features and capabilities contained within the TCS Mobile Platform Solution, please click here, to be redirected to the TCS Technology sections.