Mobile Application Studio

The ability to support and evolve your mobile applications in-house is critical to the long term success and ROI of mobile investments.
This is a core principal at TCS, and is why we offer our customers the TCS Mobile Application Studio, a tool designed to make your IT department self-sufficient, and to reduce your dependence on outside professional services.
Through the TCS Mobile Application Studio, IT departments have the ability to customize and change their existing mobile applications, and even create new mobile applications and connectors, all without writing a single line of code.
This drag and drop tool is easy to use, and generates the mobile devices-based Java code automatically. It even allows you to quickly customize applications to specific device types, allowing you to take advantage of unique device features and capabilities.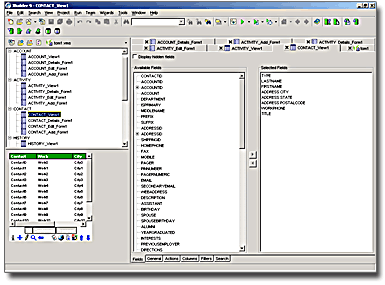 Key Features include:
Rapid Application Development Tool: Design and develop mobile applications with a complete, visual, rapid prototyping and device-based simulator environment.
Drag and Drop Screen Creation and Flexible Data Layout: Easily rearrange fields, tables, and views by dragging and dropping fields into mobile device simulators. Provides full range of tools including tabular/grid-based views, tabs, filters, and rich colorful graphs & charts.
Integrated Test & Deployment Environment: Enables IT teams to perform end-to-end testing prior to deployment.